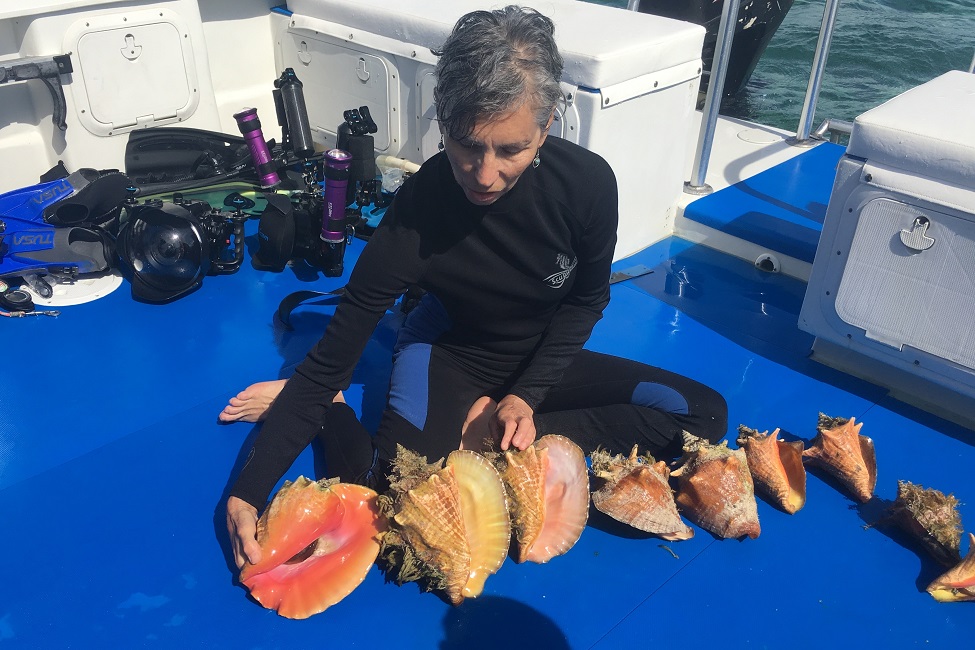 The world's leading expert on queen conch aquaculture who is a scientist at FAU's Harbor Branch has published a comprehensive, step-by-step manual to culture and restore the revered Caribbean queen conch.
Greg O'Corry-Crowe, a biologist at FAU's Harbor Branch Oceanographic Institute, is no stranger to life on the edge, much like the animals he has dedicated his life to studying — beluga whales. He's endured remote wilderness and freezing temperatures to study these marine mammals at the farthest corners of the world.
Every night, the planet's largest migration happens as animals travel from the depths of the ocean to feed at the surface. As the sun rises, they return back to the water column's middle region, called the mesopelagic zone (ranging from about 500 feet to 3,000 feet) and it's one of most understudied areas of the world's oceans.
When he's not braving freezing temperatures and polar bears to study wild beluga whales in the Arctic or processing genetic samples in the lab, Greg O'Corry Crowe, Ph.D., a research scientist at Florida Atlantic University's Harbor Branch Oceanographic Institute, can be found rocking out in Vero Beach as the lead singer in his cover band, Alternative Therapy, along with Chuck Fillizola, Dave Heroux and Dave Mundy.